Kicking off the New Year
Instead of a roast this year we kicked off new year's day with a hearty homemade vegetarian shepherd's pie to feed the family. I love shepherds pies especially in the winter they are so warming and delicious and bring comfort on those cold winters day.
Shepherd's Pie is My Favourite
Shepherds pie is one of my favourite dishes and I have made countless of these for dinner over the years but it is through trial and error that I have come up with this recipe for my wholesome shepherd's pie that is full of flavour.
The best thing about Shepherds Pie is that it can be customised to taste. When we eat meat we had more meat and fewer vegetables but now we are vegetarian we have a small bit of Quorn mince but pack it full of vegetables. Below is my basic recipe for vegetarian shepherd's pie that you can change the amounts to suit your tastes and also the size of your family.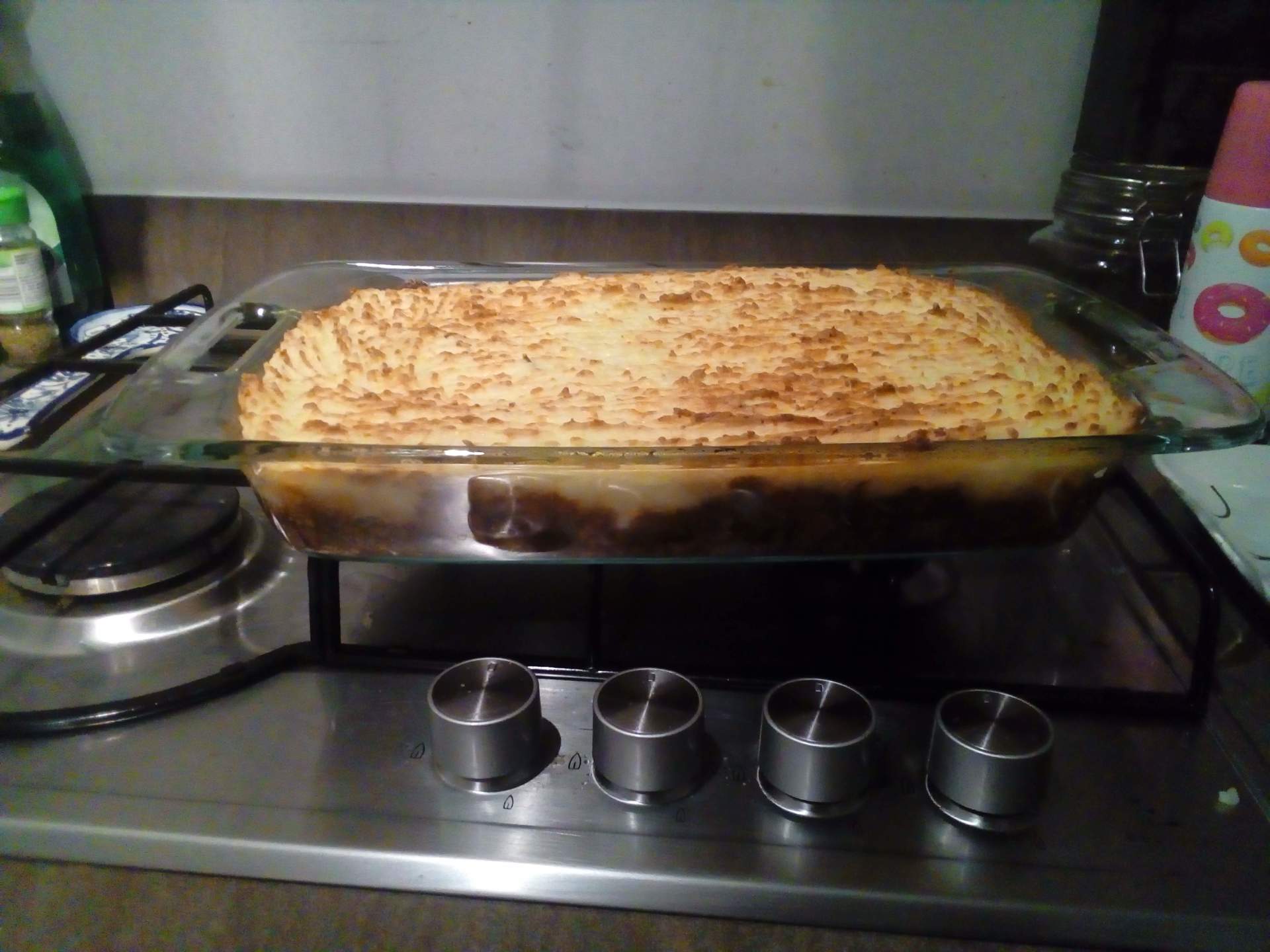 Homemade Shepherd's Pie Recipe
Ingredients
900g Potatoes
1 Large Onion
100g Quorn mince
500g Chopped veg (beans, peas, carrots and broccoli) or frozen veg
Fresh Rosemary
100ml Red Wine
2 tbsp Gravy granules
400g Chopped tomatoes
1 tbsp Tomato puree
Cheese
1 tsp Salt for sauce, 1 tbsp for the water
1 tsp Honey
100ml Milk
85g Butter
A large oven dish
Method
1.Turn the oven on to 180 degrees C
2. Fill a pan full of cold water, add in some salt and a couple of sprigs of rosemary.
3. Peel and chop the potatoes and put them into the pan and on the hob to boil.
4. Dice up the onion and add into a frying pan with a bit of oil on medium heat.
5. When the onions have started to brown add in the mince and continue to fry until the mince is cooked through. If using Quorn mince then fry until it is soft.
6. Pour in the red wine and then add the veg and chopped up rosemary and stir.
7. Add in the chopped tomatoes, tomato puree, salt and gravy granules and drizzle in the honey. Stir continuously until it is mixed in together.
8. Lower the heat on the frying pan to a simmer and keep stirring occasionally to stop it sticking to the pan.
9. After 10 mins of simmering add the shepherd's pie sauce to the bottom of the oven dish and spread it around so that it is even.
10. Once the potatoes are cooked drain the water take out the rosemary springs, normally the leaves will have fallen of the sticks but if not just pull them off and add them to the potatoes and remove the sticks. I normally like to add more fresh rosemary to my potatoes at this point but it all depends how strong you want the flavour.
11. Add in the butter and milk and mash together until you get a good mash potato consistency.
12. Dollop the mashed potato into the oven dish on top of the sauce than using a fork smooth the potato over until it is evenly spread out.
13. Sprinkle grated cheese evenly over the top of the mash then add the dish into the oven for 30 mins.
14. Once cooked dish up and serve with fresh vegetables and enjoy.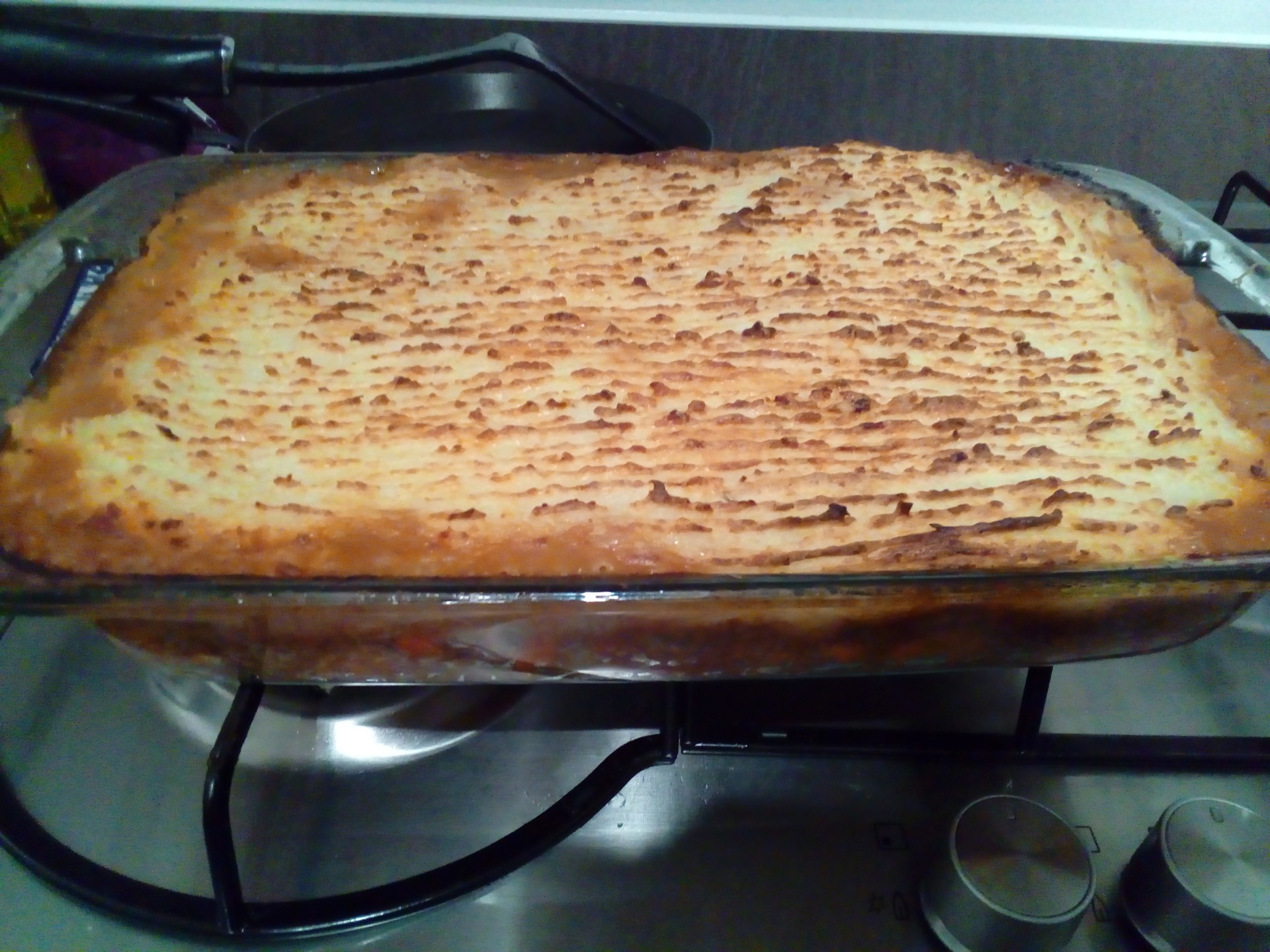 Shepherd's Pie or Cottage Pie
Shepherd's pie is an Irish dish and contains lamb and cottage pie is a British dish and contains beef my above recipe can be classed as a vegetarian version of either. I went with shepherd's pie as that is what I have always called it but you can decide what you call yours.
Subscribe to our newsletter!
Why not read my other posts –
Healthy Coconut Chocolate Bar Recipe


Please follow and like us: