Why Do We Do It
Why! Why do we do it to ourselves with these new year health and fitness resolutions?
With the beginning of every new year, we all make these health and fitness goals that just are not sustainable. It is like we are stuck in a broken record making the same mistakes every year.
I mean, what is it about January that makes us all focus on our health and fitness anyway?
Is it that we have all over-indulged too much at Christmas and start to feel guilty so once January hits we go on diets.
Or it could be that come the 1st January everywhere you go they are selling gym equipment, food supplements and gym clothes, even Aldi best buys are taken over by the January get fit quick idea. Everywhere you look there are adverts for gym membership trying to pressures us to make the change and newspapers and magazines are packed full of articles on how to be super fit and healthy. 
I mean how many times have you bought a piece of equipment or gym membership with the best intentions and once January has ended it has gone to waste never to be used again? 
Not Alone
Well I can tell you now that you are not the only one!
It turns out that the second Saturday of February is statistically known as 'fall of the wagon day' as identified by Citylab and Foursquare research when there is an uptake in the fast-food consumption and a downturn in gym attendance.
To be honest even that is good going we are only on the 4th January and I have already given in on eating healthy and finished a box of Lindt chocolates to myself.
Expectation
Now I am all for getting healthy and sustaining a fitness routine and I do actively promote these but I feel that every January there is so much pressure put on us to change literally overnight from eating chocolates for breakfast still on 31st December to then be eating avocados and rye bread from the 1st January.
I do want to be healthier and fitter and I do encourage everyone else to be as well and to take the steps towards living a healthier life. However, it needs to be done slowly and over the course of the year so it is more sustainable. 
Ease into it
If we ease into it and implement small changes then it will be so much easier to keep. If you are going from doing no exercise at all and then all of a sudden you are doing 5 days a week of exercise I doubt you will be able to keep this going. It is better to start off with one day a week of exercise than as the weeks/months go on slowly increase to 2-3 days. 
The same with diet don't go jumping in on the newest fad diet that you just won't be able to keep up. Start by making small healthy changes like maybe eating a healthier breakfast, drinking more water and then slowly build on this.
If we can all slowly build on small sustainable health & fitness steps then by next New Year we won't need to make these radical New Years health resolutions as we will already be at are prime health and fitness levels.
Small Steps I am Making
My January small steps that I have made is to start ordering weekly fruit and veg boxes from our local greengrocer to ensure we are all getting more in our diet and instead of signing up for gym membership I have signed the whole family back up to National Trust membership to get us back out visiting these beautiful places and going out for walks again around the grounds.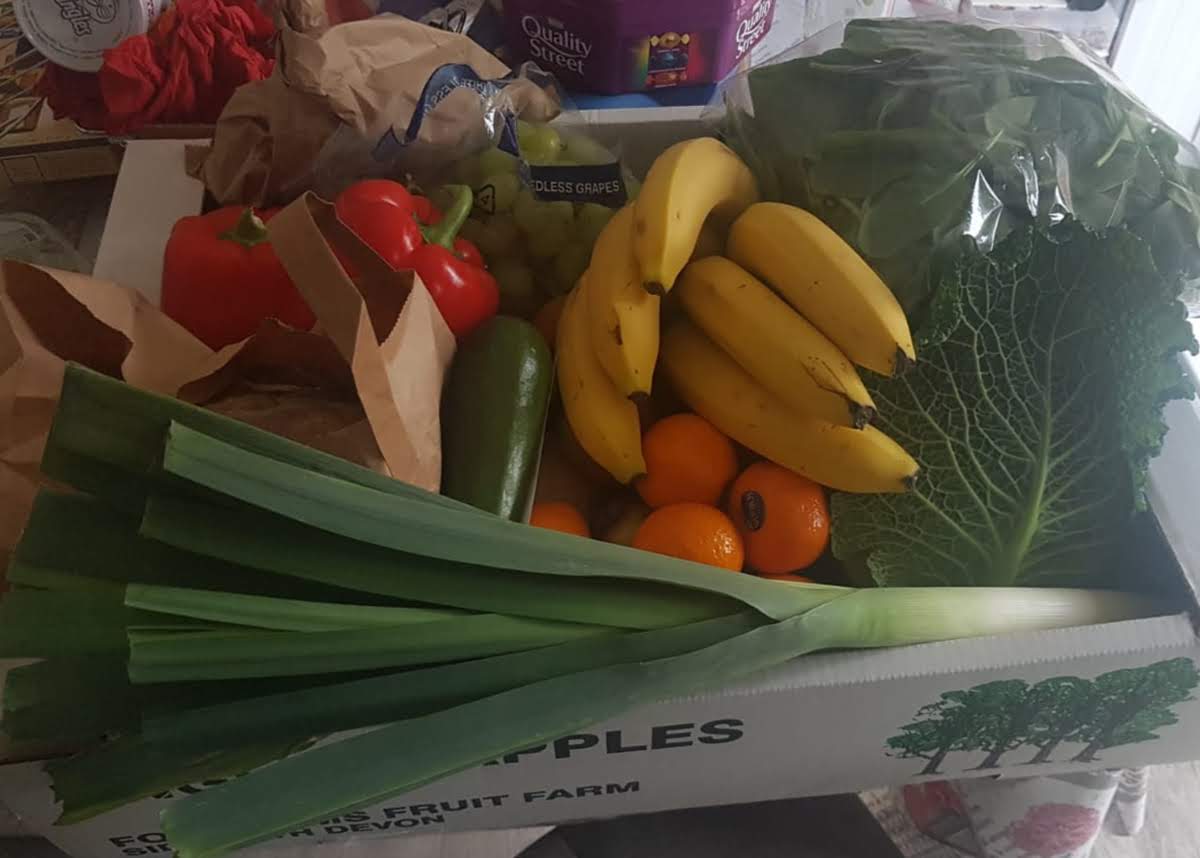 What small steps are you going to make to work on your long term health goals?
Subscribe to our newsletter!
Why not take a look at my other posts –
Why I turned Vegetarian and my journey on cutting out meat
Art is good for the soul (even if you are not very good at it)
Some of my post contain affiliated links to products where I may receive a small fee if these products are bought.