Where have I been?
As you may have noticed I have not been blogging lately and have had a bit of a break from my blog and social media pages. I have to admit I had so much going on in my life I was really struggling to do it all and I ended up sending less and less time with my family so something had to give and unfortunately that was blogging.

So what has been happening?

Well we decided to put our house up for sale and was going through the marketing process, carrying out stressful Military style deep cleans every time we had a viewing when I was then hit with the news I was being made redundancy at work.

Now it wasn't an entire shock as I knew my office was closing in March 2020 which would have gave me plenty of time to move and then sort a new job out. However the powers above decided that they would close the office early. One day we were called into a meeting and told that our last day would be 31st October 2019.

Following that meeting my evenings have been filled with job searching and application forms, I can even tell you how many I have done, it has been endless. It has literally taken over my life and left me with not much time for anything else.

So unfortunately blogging has had to take a back seat for a while.

The Good News!
I have now secured a job so no more applications (woohoo) and I am looking forward to getting back to my blog and all my wonderful readers and followers.

I will be working a full time day job from November and when we find a new house we will have the stress of moving so I will be running the blog in between my hectic everyday life so do please bear with me if I am a little slow.
Amazing News!

To kick start off getting back into blogging, I have been asked by BBC Somerset to discuss my blog on the radio show Connected with Charlie Taylor . You can catch me live on Thursday 10th October at 8pm talking all things blogging and social media.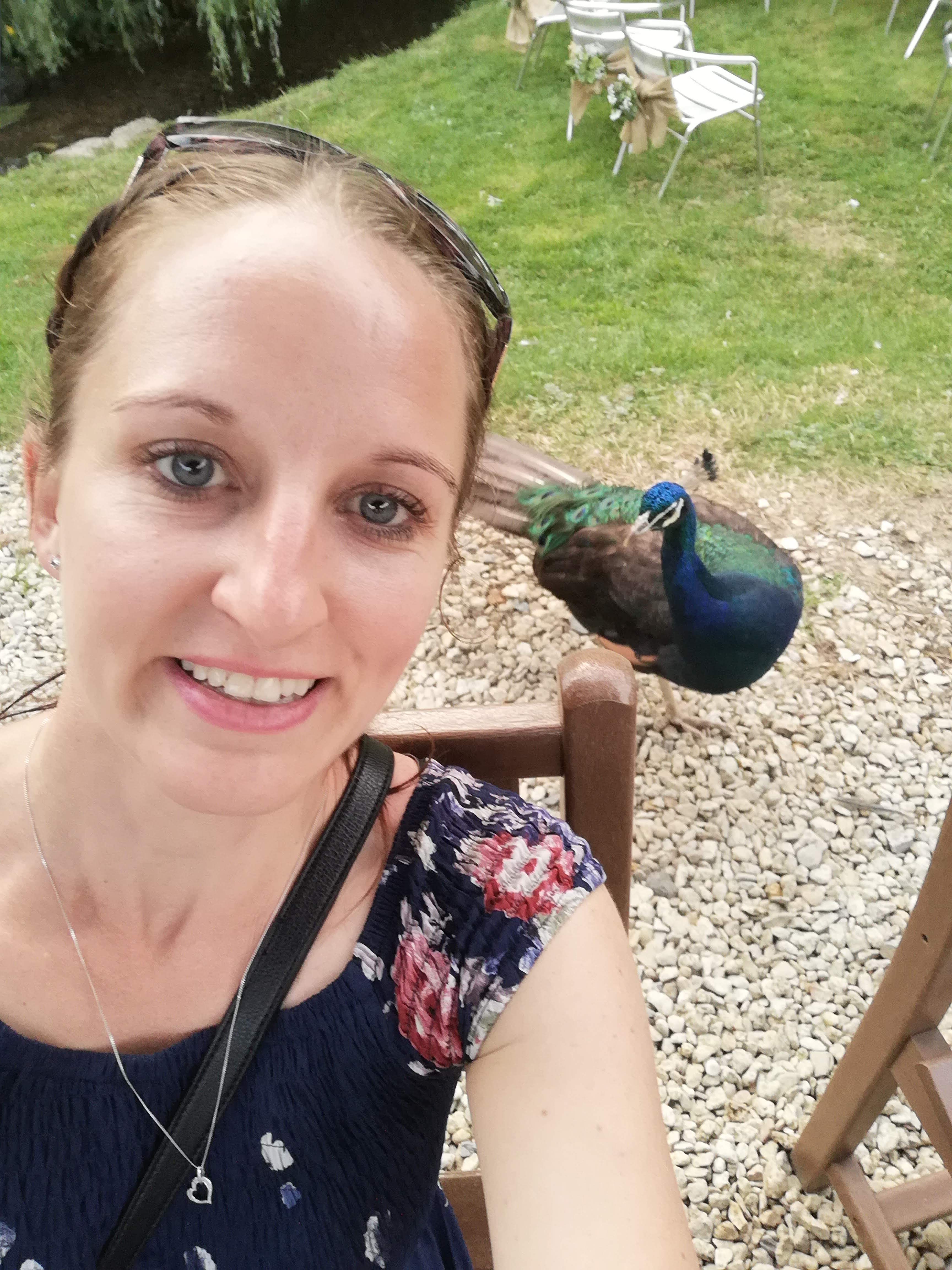 A selfie with a peacock just for no reason
Why not take a look at my other posts –
Why I turned Vegetarian and my journey on cutting out meat
Art is good for the soul (even if you are not very good at it)
Some of my post contain affiliated links to products where I may receive a small fee if these products are bought.
Please follow and like us: